P&O Cruises
URL: www.pocruises.com
Location: Southampton, U.K.
Category: Tourism
P&O Cruises is a UK-based cruise line. It is the oldest cruise line in the world, having offered ocean holidays since 1844. P&O has remained in business for over 160 years by keeping current on technology and trends but preserving its reputation and legacy.
With the advent of the Web and ecommerce, P&O knew it had to keep pace with the times and allow guests to book their own passage. P&O's move to create an online booking system was risky. In the hospitality industry, a positive customer experience is important from stem to stern. If the user's booking experience was flawed and poor, it would reflect badly on P&O and result in a lost customer.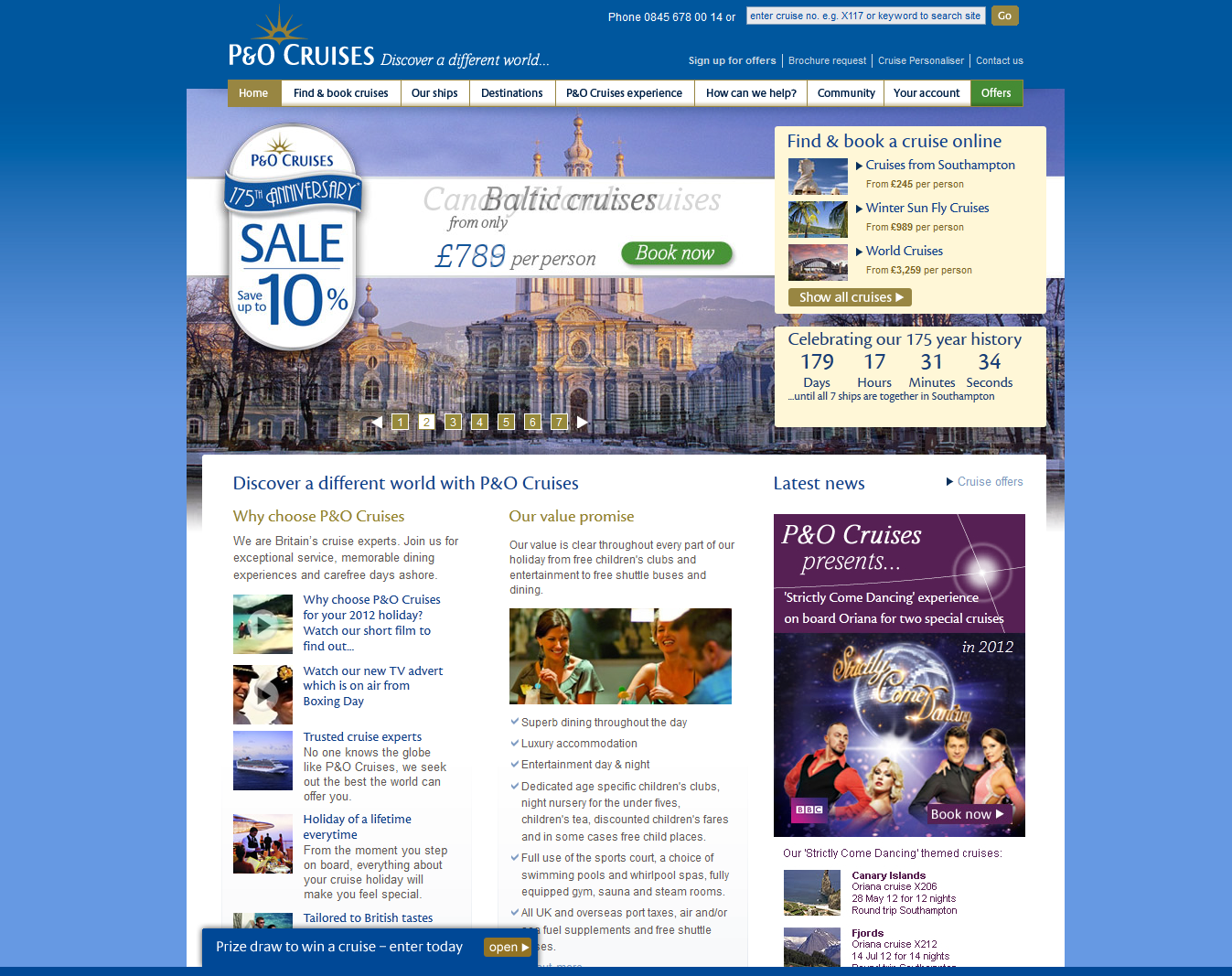 "Thank you for all the blood, sweat and tears that Voloper contributed to making the P&O Cruises website a reality. It would not be what it is without Voloper. And what it is is the best cruise website in the whole universe!"
— Nigel Esdale, Commercial Director
Fortunately, P&O called Voloper. Voloper helped P&O Cruises in four key areas:
Usability and Accessibility: It's fair to say cruises appeal to a demographic that's not web savvy and likely distrustful of the Internet. A large number might have special needs. Voloper helped P&O create a site that was highly useable, secure, compliant with W3C accessibility standards, and aesthetically pleasing.
Integration with Legacy Data System: When you're dealing with a company with a long, successful history, you need to bring the mountain to it. P&O had a legacy data system that's worked for them, requiring Voloper to create an online booking system that worked seamlessly.
Content Management Integration: Voloper isn't just about creating sites that look great to users. A cruise line site needs constant updating. Voloper gave P&O a content management system that was both easy to use and integrated with their internal systems and back-office support.
Custom Flash Work: Voloper created a suite of flash work, adding interactive deck plans and cabin layouts.